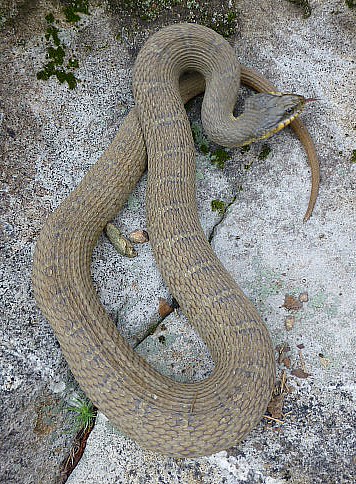 (Above & Right) Yellowbelly Water snake (Nerodia erythrogaster flavigaster). One of five harmless Water snakes found in the Ouachita region. Unfortunately many people confuse the harmless species with Cottonmouths and needlessly kill them.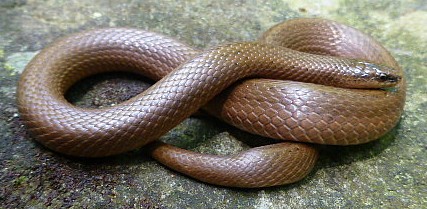 (Above) A Western Smooth Earth snake (Virginia valeriae elegans).
Common Map turtle (Graptemys geographica)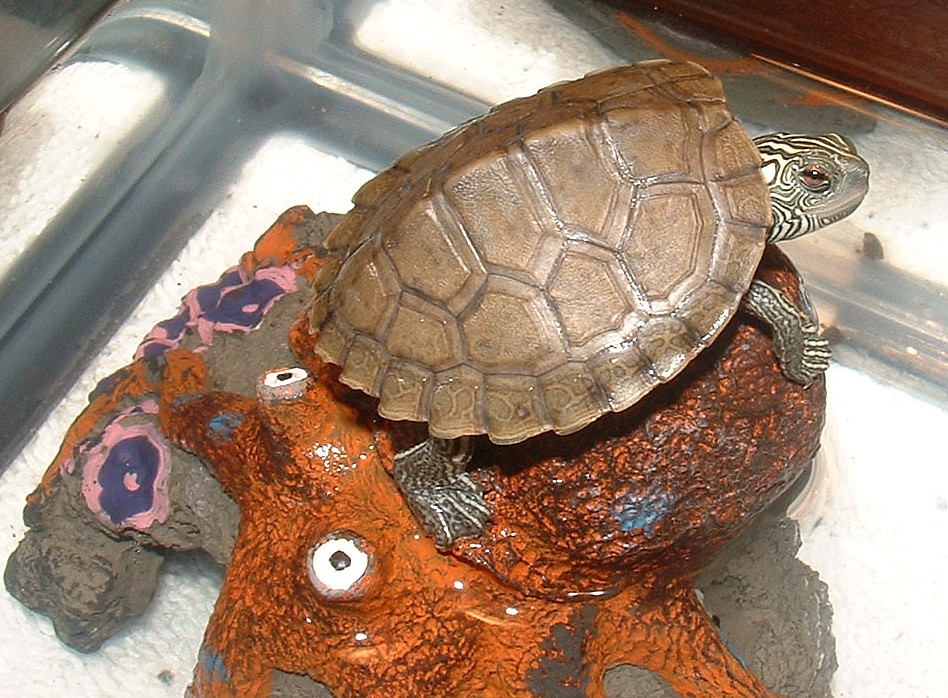 A juvenile c. 1 inch long, a tiny turtle!
Western Cottonmouth (Agkistrodon piscivorous...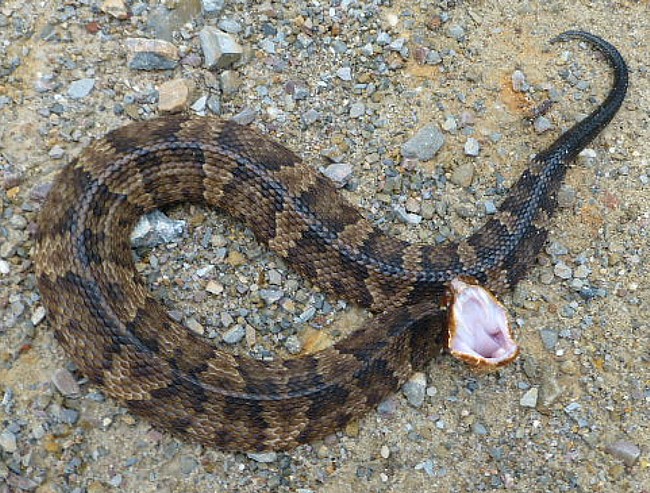 Smiling snake, showing why it's named a Cottonmouth!
Venomous snakes
(Above, below & lower right)
Western Pygmy rattlesnake (Sistrurus miliarius streckeri)
(Above & right) Pygmy rattlesnakes make up for their small size with a big attitude! At most their rattle sounds like a bee buzzing. It's important to wear boots while hiking because these small snakes can be easily missed and stepped on, leading to a bite on the toes or ankle.
Venomous!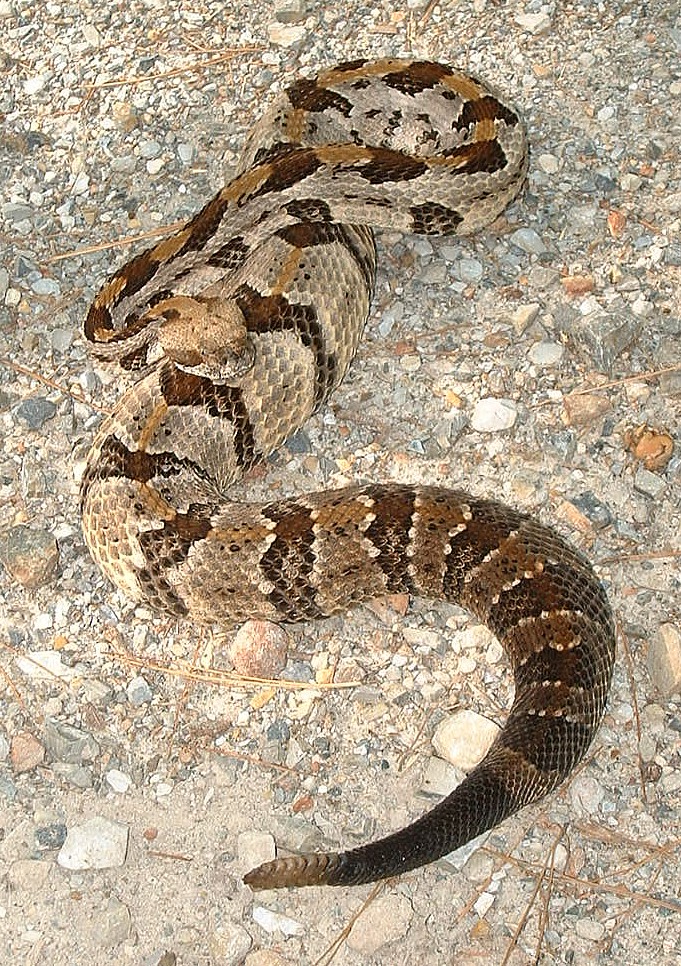 Timber rattler (Crotalus horridus)
Thanks to USACE Park Ranger Daniel Adams for the loan of his camera to take the Copperhead photo to the right.